Medicine On Time offers an array of compliance packaging solutions to help your pharmacy service any patient in any care setting.  
Our programs allow you to choose your solutions or even offer it all!

Any Patient, Any Regimen, Any Time
Powered by motNext software, MOT Complete is the solution that does it all. This intuitive package provides versatility for your pharmacy and your patients. Improve patient outcomes and elevate your pharmacy quality measures with this all-in-one package!

Color-coded and organized by dose time

Monthly or weekly calendar layout
Flexible day supply options

Removable dose cups for on-the-go
Everything Your Patients Need….All in One Package
Powered by motNext, the C.A.R.E. Package is a customizable adherence solution that supports the appointment-based model, and enhances clinical services and coordination of care.  This package comes with expanded label and blister capacity and is presented in an intuitive monthly or weekly calendar format.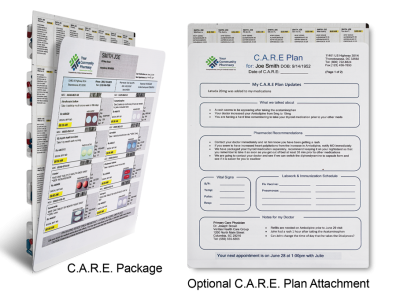 Large Dose Capacity – Up to 16 Unique Meds

Includes pharmacy logo, coupons, patient messages and more
Label includes large medication images and large print

Optional C.A.R.E. Plan Completes the Pharmacist Consultation
The Next Generation of Medication Adherence
Powered by motNext software, CircuPack is a unique end-to-end medication adherence solution that offers accuracy and efficiency for your pharmacy and for your patients. Simplifying medication management has never been easier with this affordable semi-automated solution!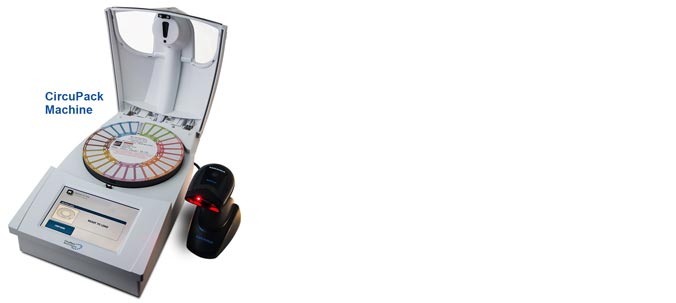 Semi-automated filling process for ease an accuracy

Color-coded and organized by dose time in a weekly layout
The Circupack card is clearly labeled and easy-to-follow

Sleek and modern round blister design is great for younger population of patients
Multi-Dose Start-Up Solutions
Medication Adherence, Simplified
If you are looking for an easy, low-cost solution to help you get started with your adherence program, our Multi-Dose Start-up solutions can help you do just that. The easy weekly layout helps you organize your patient's medications by morning, noon, evening and bedtime doses.

Easy, low-cost solution

Meets class B packaging guidelines
Helps your pharmacy introduce compliance packaging to your patients

Designed to improve medication adherence
Competitive Pricing, High-Quality Products, Exceptional Services
Medicine-On-Time manufactures all our Single Dose products in the U.S. with the highest quality materials.  We offer an array of cards at competitive price points and we continue to grow our product line to meet your pharmacy's ever-changing needs.

Heat seal and cold seal solutions

Branding and customization available
Meets class B packaging guidelines

Designed to help you meet your patients' needs