Simplify Medications for Your Patients with MTM Pack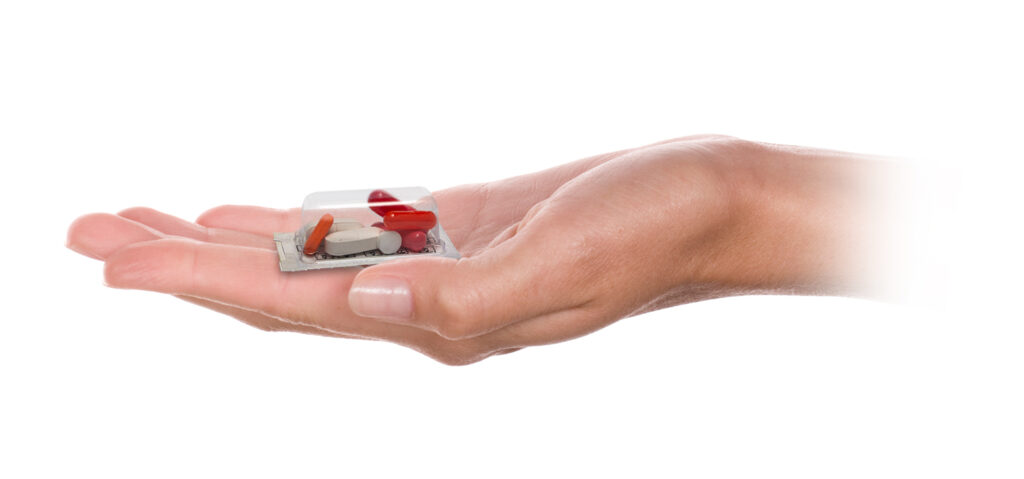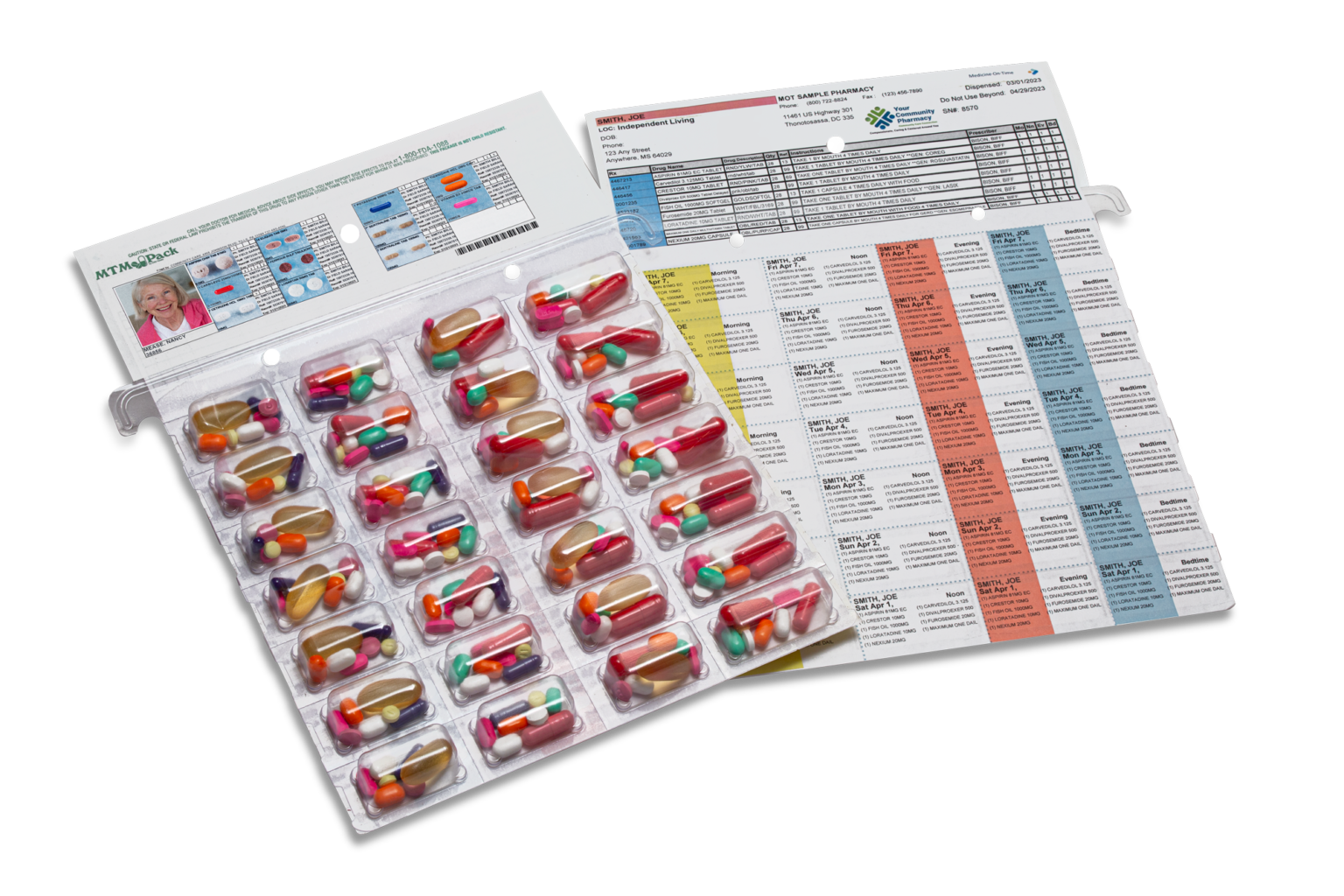 Drive medication adherence for your patients with a simple, low-cost solution.  MTM Pack is configured in a weekly, color-coded layout with morning, noon, evening and bedtime dose times.  The easy color-coded design provides visual reinforcement for patients and caregivers to ensure the right dose is taken at the right time.
Use Medicine-On-Time's motNext software to streamline and organize medication adherence packaging in your pharmacy.  Print MTM Pack labels and even produce matching charting forms and reports to enhance services for patients and facilities.  Medicine-On-Time also provides affordable tools to fill and seal the package.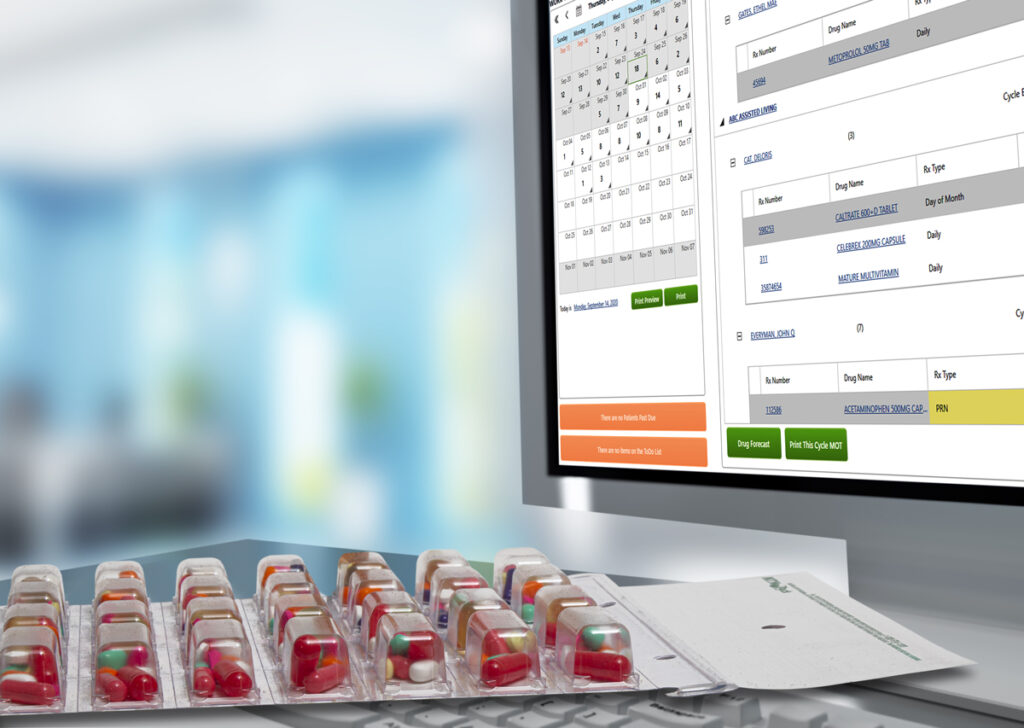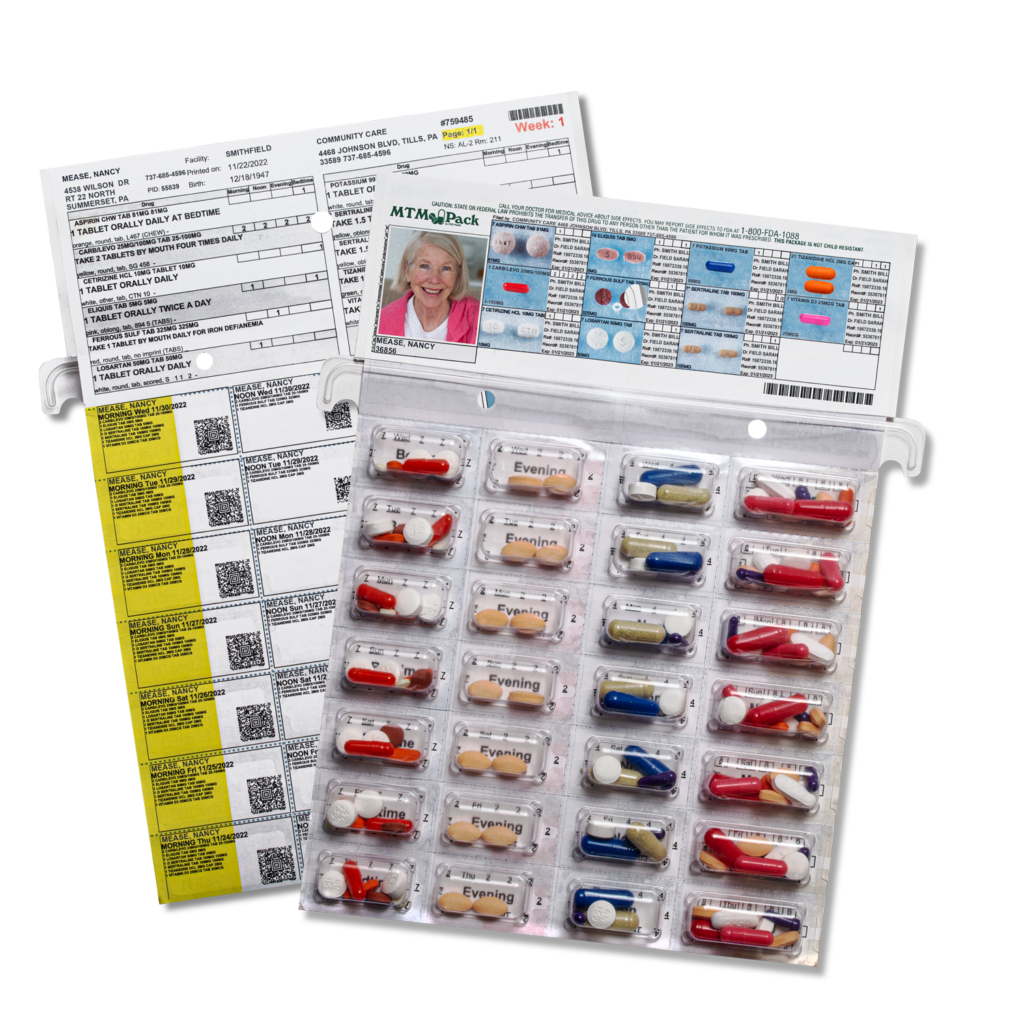 MTM Pack for SynMed is designed to meet specifications of SynMed XF and Ultra robots produced by pharmacy automation partner, Synergy Medical (A Parata Company).
If you are a SynMed user, contact Medicine-On-Time at info@medicineontime.com for details and pricing information.
Request a meeting with a Medicine-On-Time representative for more information on MTM Pack.