Medicine On Time's unique adherence software, motNext is designed to help you organize patient profiles, cycle dates and all key elements needed to efficiently operate your adherence program.  This robust platform allows you to power multiple package types for any patient with simple or complex medication regimens.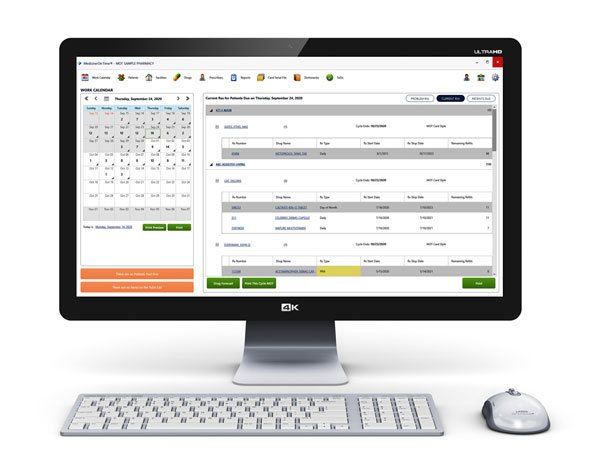 motNext Helps Your Pharmacy Business:
Organize medication adherence data for any patient

Simplify compliance packaging, even for the most complex prescriptions

Choose unlimited format possibilities for any patient in any care setting

Choose from 40 reports, charting forms and lists that allow you to enhance patient care
motNext is "best in class" and continues to evolve to meet the ever-changing environment and requirements pharmacies face today.