Competitive Pricing,
High Quality Products,
Exceptional Service

Manufactured in the U.S. at our Medicine On Time facility, our products are made with the highest quality materials and meet class B specifications. We offer a variety of heat seal and cold seal solutions at competitive price points. Our array of products allow your pharmacy to increase your business with skilled nursing, assisted living, and correctional facilities while also complementing your multidose adherence program.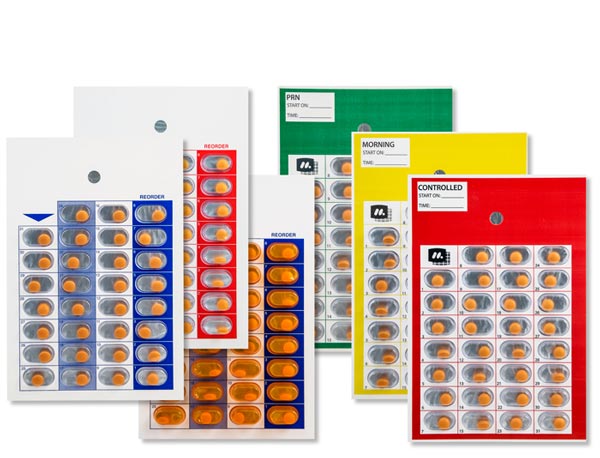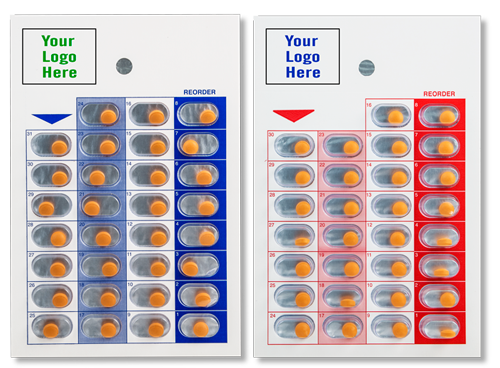 Branding and Customization Available
Cards can be customized to set you apart from your competitors and
allow you to market your brand to your community and long term care. (minimum quantities apply)
The New Two Piece
SynMed Automation Card
Our newest card is designed to meet the specifications of SynMed XF or Ultra robots produced by pharmacy automation partner, Synergy Medical.
 Manufactured in our state-of-the-art facility in Tampa Florida this card is designed to meet the highest quality standards in the industry. It is available in 30, 31 and 31 Cycle Fill  variations including Medium and Large Blisters.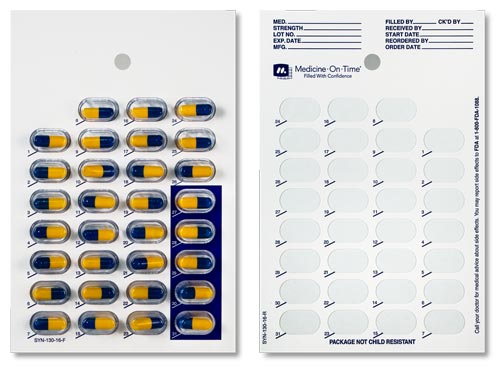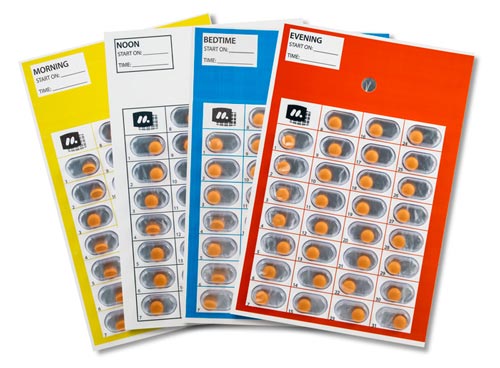 Medicine-On-Time offers
Color-Coded Single Dose Cards
Our single dose color-coded cards are perfect for mid-cycle changes, 
short-term medications and more!  MOT Color-Coded Single Dose Cards
work great with the MOT Complete System.