Affiliates with Member Discounts

Pharmacy First is a nationally focused, independent PSAO providing superior administrative support to over 2,300 independent retail pharmacies.  Our customer-centric culture allows us to customize solutions to meet the needs of a wide range of practice settings and operational requirements; providing more time and resources to clinically manage your patients. We pride ourselves in providing services and support to keep our members competitive in an ever-evolving market. Pharmacy First services include credentialing, third-party contract management and reconciliation, quality assurance, medication adherence services and more. For more information, visit pharmacyfirst.com.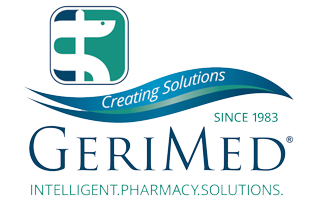 For nearly 40 years, GeriMed has been supporting independent pharmacies servicing long-term care (LTC) and home care patients. Traditionally, group purchasing organizations only offer clients contract pricing on pharmaceuticals and other products. GeriMed goes the extra step by offering other unique pharmacy tools and services to complement our competitive contract pricing. From our trailblazing 'closed-door' LTC pharmacy solutions, to our nationally recognized ComboMed™ program and our Medication Regimen Review (MRR) consulting software—Profiles360®, GeriMed has always been—and will continue to be— the leader in service innovation for our customers by actively developing tools to meet the ever-changing healthcare dynamics.

Hi-School Pharmacy has a history founded in the tradition of the classic corner drug store. The original store, opened in 1925, was named High School Store due to its location across the street from Vancouver High School.
Hi-School Pharmacy today, remains an independently owned and operated company. The phenomenal success that this company has achieved is directly attributable to the high quality, courteous service given to the customers by the Hi-School Pharmacy team. It represents caring people, quality merchandise at competitive prices, courteous service and above all customer satisfaction.

With over 12 years of experience, and 500+ installations in North America, Synergy Medical is the market leader in pharmacy automation for dispensing oral solid medication in both single dose and multimed blister packs.  SynMed® technology has proven reliability, accuracy and efficiency, and a solution for all levels of production. In addition to the standard SynMed® XF system, SynMed® ULTRA offers unparalleled production speeds for high volume environments (85+ multi-dose cards per hour). Conversely, SynMed® Assist is an on-screen guidance system for accurate and efficient manual production — an excellent way to safely initiate an adherence strategy, with the option to migrate to full automation when the time is right.

Value Drug Company, a full-line pharmaceutical wholesale purchasing cooperative, is located in Duncansville, PA. We distribute specialty medications, pharmaceuticals and non-prescription medications, hospital and convalescent equipment, health and beauty aids, nutritional supplies, and other healthcare-related products. In addition, Value Drug services retail, long-term care, specialty pharmacy, and 340B covered entities for both shareholders and non-shareholders. At Value Drug Company, our mission is to facilitate the success of independent pharmacy, allowing for optimum patient care in the community and long-term care environments. Visit www.valuedrugco.com for more information.
Pharmacy Operating System Integrations

PioneerRx's mission is to Save + Revitalize Independent Pharmacy by making patient care and dispensing competitive and profitable. Collaborating with innovative luminaries in community pharmacy,  PioneerRx delivers weekly, cutting-edge improvements that are designed to enhance speed, simplicity, consistency, and flexibility. We equip independent pharmacies to be tactical purveyors of personalized medicine. This means taking consistent, small scale actions for individuals in order to serve the larger purpose of healthier populations. Leading the industry in first-to-market innovations, PioneerRx Pharmacy Software has become the tool of choice for pharmacies determined to make a difference in the future of healthcare.
Liberty Software began as an independent computer service company serving the computer needs of community pharmacies across the South. That was over 20 years ago, but we never forgot how to provide the service that makes us so important to community pharmacies. Today, our software and services focus on enabling pharmacies to meet the challenges facing them. With 9 pharmacists on staff, we understand the needs of independent pharmacy better than anyone. Our passion is providing technology to community pharmacies that makes their job easier. We work hard to make sure our customers are satisfied and happy.

QS/1 is the premier pharmacy partner in the ever-changing and dynamic healthcare marketplace. With over 40 years of industry experience, our solutions help community, chain, hospital outpatient pharmacies, and HME businesses remain relevant, profitable, proficient, and successful through technology. QS/1 is the only software vendor with an integrated suite of products, including POS, IVR, document management, mobile refills, delivery apps, built-in prescription synchronization, and HME documentation. QS/1 serves customers through 24/7 customer support, nationwide hardware maintenance, regulatory updates, ongoing product development, and enhancements. QS/1 is part of RedSail Technologies, LLC.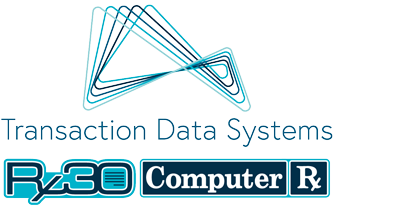 Transaction Data Systems (TDS) is the leading, most trusted provider of independent pharmacy management solutions including Rx30 and Computer-Rx. For more than 40 years, TDS has supported the needs of single, multi-site, assisted living and hospital pharmacies. Supporting over 8,000 pharmacists in all 50 states and US territories, TDS offers end-to-end solutions for workflow management, prescription processing, medication therapy management, patient engagement, scheduling, telehealth, data analytics, eCare, and clinical services. TDS is dedicated to community pharmacy, see the difference a true partner can make.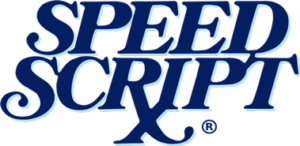 In today's highly competitive business climate and challenges represented by a pandemic, pharmacies need flexible, adaptable, and reliable technology to succeed and grow. With over 40 years of experience serving independent and long-term care pharmacies, Speed Script knows that our customers need a technology provider who understands and anticipates the challenges of running a pharmacy. We are dedicated to developing innovative products and services that empower our customers to exceed their business goals. Whether you are opening a new retail pharmacy, already own an independent retail or LTC pharmacy, operate a hospital or employee pharmacy. Speed Script has a pharmacy technology solution that fits your business needs and streamlines integrations to your business partners. For additional information, visit www.speedscript.com.