Welcome Liberty Software Users!
Liberty Software user's can now incorporate a business-changing adherence program into your pharmacy with the new integration to motNext! This integration offers a seamless workflow between platforms.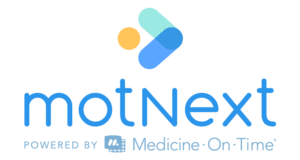 About motNext
Medicine-On-Time's unique adherence software, motNext is designed to help you organize patient profiles, cycle dates and all key elements needed to efficiently operate your adherence program.  This robust platform allows you to power multiple package types for any patient with simple or complex medication regimens.
motNext Helps your Pharmacy Business: 
Organize Medication Adherence data for any patient 
 Simplify compliance packaging, even for the most complex prescriptions
Choose unlimited format possibilities for any patient in any care setting 
Choose from 40 reports, charting forms and lists that allow you to enhance patient care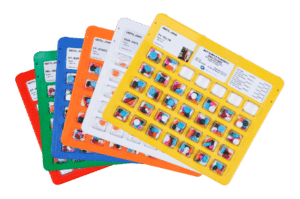 MOT Complete
The MOT Complete System is the solution for any pharmacy servicing any type of patient. Customizable using motNext software, MOT Complete is color coded by time of day with detachable dose cups containing patient and prescription data. Drug images print on the label to increase clarity for patients and caregivers. This solution is proven to Improve PDC Scores for Poor Performing Patients by over 30%.
CircuPack
The CircuPack solution is a semi-automated packaging machine powered by motNext software. CircuPack is a solution for pharmacies looking to expand their compliance package offerings without the high startup cost of full automation. This package has a weekly color-coded layout with a unique round design, perfect for patients with dexterity issues. The CircuPack mobile reminder app helps patients stay adherent by delivering an alarm when medications are due to be taken.
Services offered by Medicine-On-Time
Guided Implementation and Software Training
Ongoing Customer Support and Workflow Assistance
Marketing Assistance
Business Development Services
Performance Coaching

Medicine-On-Time is a comprehensive medication adherence partner that helps pharmacists grow their business through increased medication adherence and improved patient care.

They support and empower pharmacy staff with the products, know-how, and assistance to better serve their business goals—especially as they relate to medication adherence and compliance packaging.

With compliance packaging to fit every patient need and every pharmacy price point, technology solutions to streamline workflow, and a marketing and support team available at every turn, Medicine-On-Time helps pharmacists realize bigger opportunities through better patient care.

CSS Health provides a comprehensive Medical Therapy Management (MTM), adherence and compliance drug packaging solution for health plans, pharmacies, facilities, and patients. Our dedicated leadership team has deep and broad experience in pharmacy, medication adherence and payer services. CSS Health brings together Medicine-On-Time, an innovator in multi-dose and single dose compliance packaging and prescription management software for more than 30 years, and Clinical Support Services, a leader in MTM clinical software and services, in an end-to-end medication management solution. For more information about CSS Health, visit www.csshealth.com.