Welcome Hi School Pharmacy Group Members!
Medicine-On-Time is excited to make an exclusive offer to Hi-School Pharmacy Members!  
Watch our 15 minute on-demand webinar, "Improve Patient Outcomes and Increase Profitability with your Medication Adherence Solution" and access a special limited-time offer!
Click on the button below to register and watch the webinar!
Products Offered by Medicine-On-Time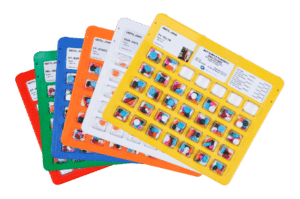 MOT Complete
The MOT Complete System is the solution for any pharmacy servicing any type of patient. Customizable using motNext software, MOT Complete is color coded by time of day with detachable dose cups containing patient and prescription data. Drug images print on the label to increase clarity for patients and caregivers.

Watch this video to learn about MOT Complete
CircuPack
The CircuPack solution is a semi-automated packaging machine powered by motNext software. CircuPack is a solution for pharmacies looking to expand their compliance package offerings without the high startup cost of full automation. This package has a weekly color-coded layout with a unique round design, perfect for patients with dexterity issues. The CircuPack mobile reminder app helps patients stay adherent by delivering an alarm when medications are due to be taken.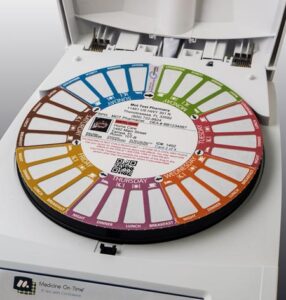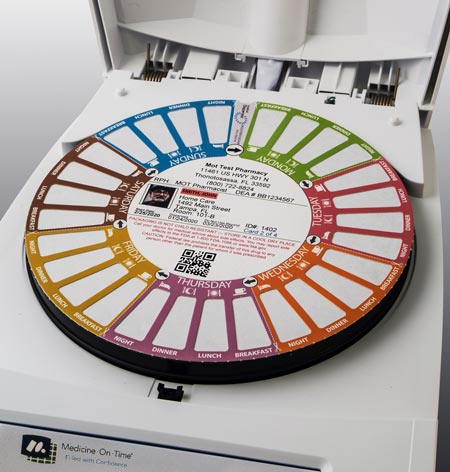 Single Dose and Multi-Dose Start-Up Solutions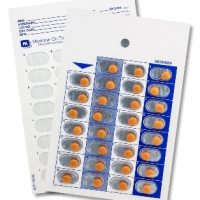 Single Dose Solutions
Manufactured in the U.S. at Medicine-On-Time, our products are made with the highest quality materials and meet class B specifications. We offer a variety of heat seal and cold seal solutions at competitive price points. The array of products we offer allow your pharmacy to start or compliment your multi-dose adherence program as well as increase your business with skilled nursing, assisted living, correctional facilities and more!
Multi-Dose Start-Up Solutions
For pharmacy businesses just starting their adherence program,  Multi-Dose Start-Up Solutions simplify medication regimens for patients.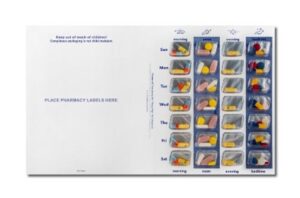 Services from Medicine-On-Time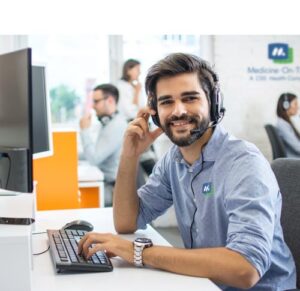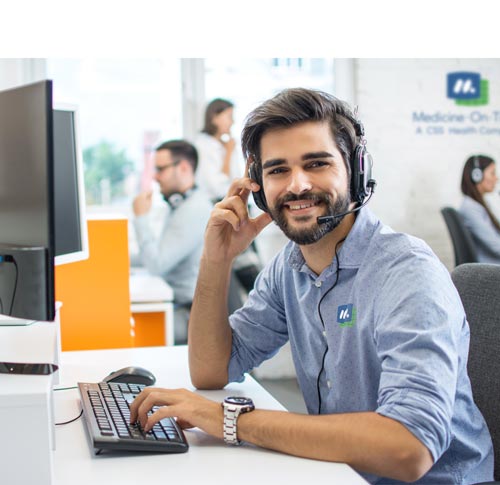 Customer Support
Our team of IT professionals and Nationally Certified Pharmacy Technicians answer phones live and work with your business to diagnose and resolve your issues with little to no downtime. They have extensive experience with medication adherence and workflow management.  Your staff will receive training and support needed to implement and maintain a successful program.
Marketing Services 
Dedicated and results-driven marketing professionals work directly with your pharmacy staff to elevate your marketing program. We provide the tools and coaching you need to market your solutions and help you reach the target markets you value most.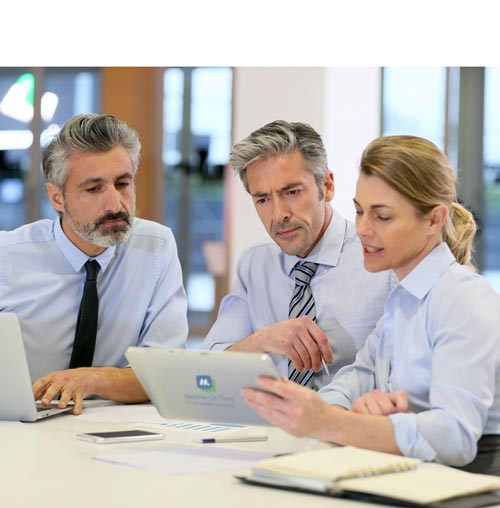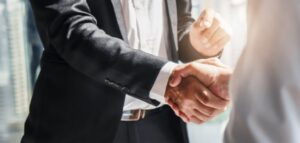 Business Development Services
With the right resources, your adherence program can help your pharmacy improve performance, retain customers, and accelerate growth. Our team of experts help you do just that.  Training programs, resources, and one-on-one consultations guide you through the steps for success.
Hindsight is 20/20… don't wait to improve your business!

Medicine-On-Time is a comprehensive medication adherence partner that helps pharmacists grow their business through increased medication adherence and improved patient care.
They support and empower pharmacy staff with the products, know-how, and assistance to better serve their business goals—especially as they relate to medication adherence and compliance packaging.
With compliance packaging to fit every patient need and every pharmacy price point, technology solutions to streamline workflow, and a marketing and support team available at every turn, Medicine-On-Time helps pharmacists realize bigger opportunities through better patient care.

CSS Health provides a comprehensive Medical Therapy Management (MTM), adherence and compliance drug packaging solution for health plans, pharmacies, facilities, and patients. Our dedicated leadership team has deep and broad experience in pharmacy, medication adherence and payer services. CSS Health brings together Medicine-On-Time, an innovator in multi-dose and single dose compliance packaging and prescription management software for more than 30 years, and Clinical Support Services, a leader in MTM clinical software and services, in an end-to-end medication management solution. For more information about CSS Health, visit www.csshealth.com.