The Next Generation
of Medication Adherence

Powered by motNext software, CircuPack is a unique end-to-end medication adherence solution that offers accuracy and efficiency for your pharmacy and for your patients. Simplifying medication management has never been easier with this affordable semi-automated solution!

Barcode-driven workflow improves accuracy and efficiency, making CircuPack a simple and economical way to implement your adherence program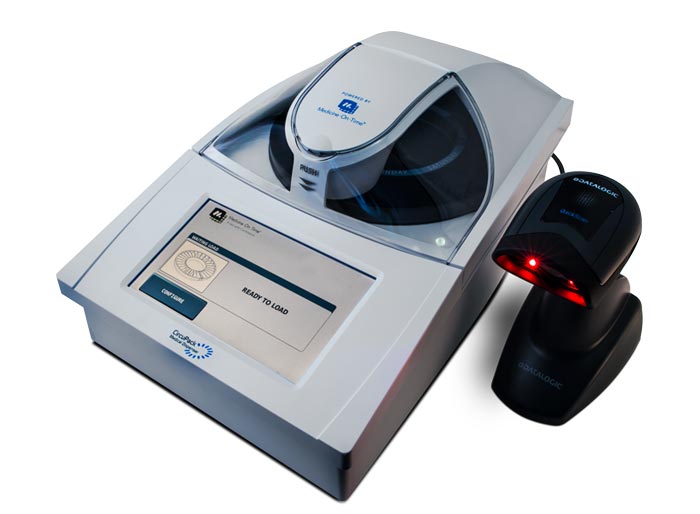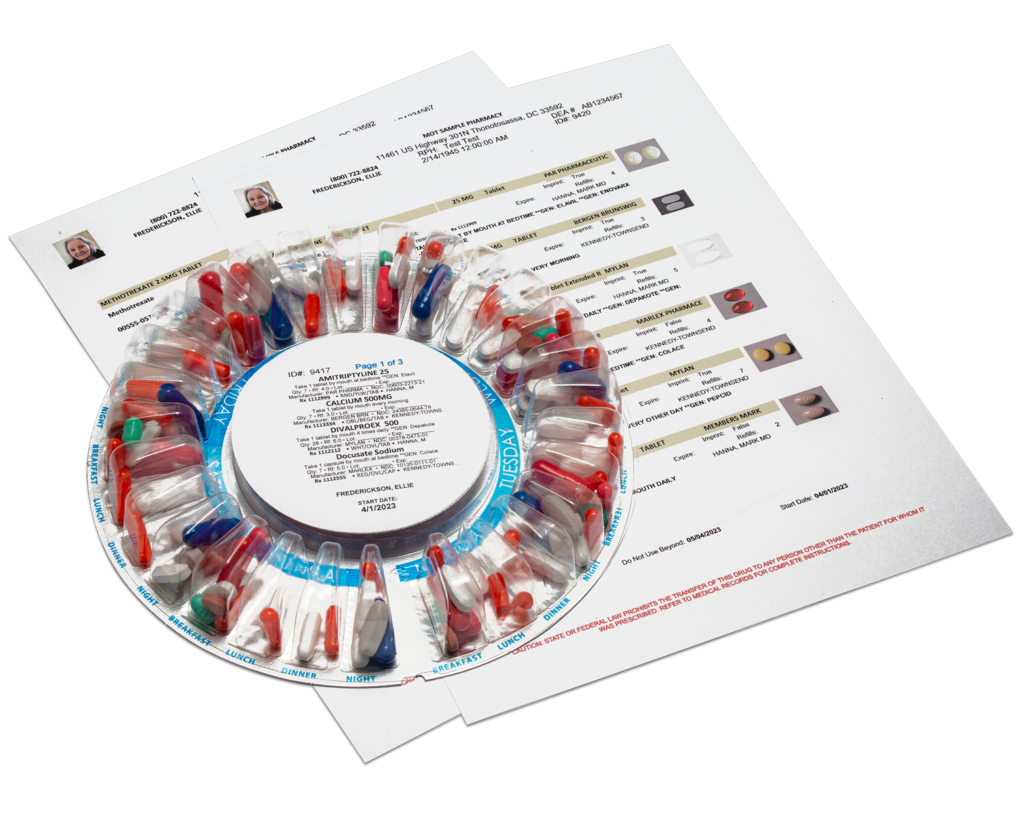 This weekly package organizes your patients' medications in breakfast, lunch, dinner and nightime doses.  The new shingled pharmacy label and high-capacity blister accomodates even more medications, making it a great solution for patients' full regimen. motNext also produces a medication report for the patient that includes pill images, instructions and more.
The unique round design of the CircuPack card is not only marketable to medication-takers of all ages, it is also easy to use, even for patients with weakness or poor dexterity with their hands. The round format makes the medication doses more accessible and less difficult to retrieve from the package, compared to matrix-style cards.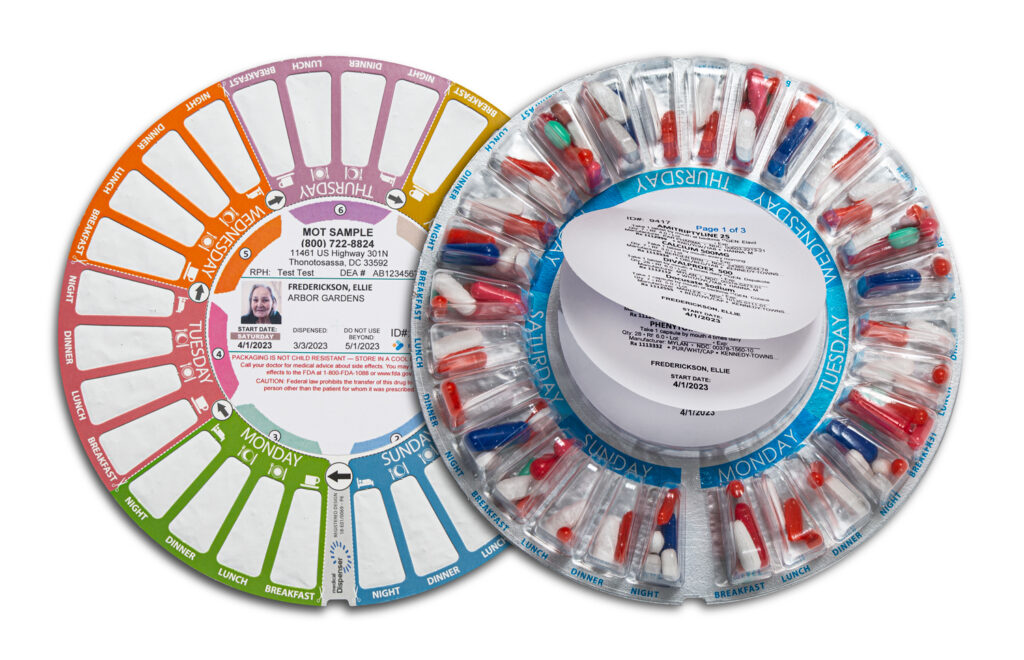 Request a meeting with a Medicine-On-Time representative for more information or to see a virtual demo of the CircuPack system.